I'm a member of the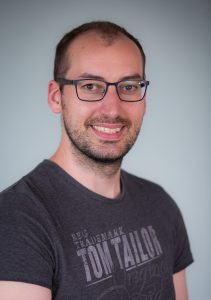 Algebra, Geometry and Computer Algebra group at the University of Kaiserslautern. My main research focus lies in algebraic geometry, representation theory, and (higher) category theory—mostly in the context of algebraic Lie theory. I also develop computer algebraic methods. Specific topics I am interested in are:
Symplectic algebraic geometry (symplectic singularities, Poisson deformations, symplectic duality, minimal model program; symplectic reflection algebras, rational Cherednik algebras, Calogero–Moser spaces)
Coxeter groups, Kazhdan–Lusztig theory, Hecke algebras; complex reflection groups, cyclotomic Hecke algebras
Highest weight categories, cellular algebras
Generic representation theory
If you are a student, check out my information for students.
News and schedule
2022
2021
2020
Nov 30–Dec 4: Monoidal and 2-categories in representation theory and categorification, HIM Bonn (virtually)
Nov 27: Our application for the 2021–2024 extension of the DFG SFB/TRR "Symbolic Tools in Mathematics and their Application" was successful! That means ~9 million Euros for algebra! See the press release and the (Corona compliant) party.
Oct 30: I'm giving a talk in the BIREP seminar, Bielefeld (virtually)
Oct 8: Our book on Soergel bimodules is now available! Thanks to everyone from the MSRI summer school who contributed!
Oct 8: Some impressions of our conference!
Oct 5–Oct 9: Symplectic singularities in geometry and representation theory, Institut Henri Poincaré, Paris. Postponed.
Sep 22–24: Annual meeting of SFB-TRR 195, "Kaiserslautern". I'm an organizer. Conference will take place: online!
Jul: I'm member of the evaluation panel of the Breakthrough Junior Challenge, part of the Breakthrough Prize
Jul 6: Ringvorlesung (OLAT, Fragestunde um 15:30)
Jun 24: Registration for our Fourth annual conference of the SFB-TRR 195 is now open
Jun 16: I'm co-organizing the RepNet Virtual Seminar, starting on Jun 23rd (videos)
Jun 11: In the upcoming winter term I'll give a course on Tensor Categories, and a course on Commutative Algebra
May 18–22: Counting conjectures and beyond, Isaac Newton Institute for Mathematical Sciences, Cambridge. Postponed.
Apr 20: My courses on Lie Algebras and on Algebraic Structures start
Apr 16: Ringvorlesung. Check out my background and motivation for my Lie algebras course instead.
Jan 27–31: Computational and Algorithmic methods, Isaac Newton Institute for Mathematical Sciences, Cambridge. I'm giving a talk on the 30th.
Jan 27–31: Geometry and representation theory, Institut Henri Poincaré, Paris. I'm giving a talk on the 27th.
See here for previous years.
Short CV
Contact
University of Kaiserslautern
Department of Mathematics
Postfach 3049
67653 Kaiserslautern
Germany
Office: 48.416 (Gottlieb-Daimler-Straße, 67663 Kaiserslautern)
Email: thiel at mathematik.uni-kl.de
Tel: +49 631 205 2258
You can send me an encrypted email using my S/MIME certificate.
Other profiles and websites: arXiv, MathSciNet, Google Scholar, GitHub, Math Genealogy, DK1UT